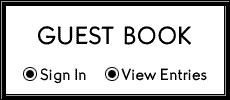 This page was last updated on: October 18, 2020
Don't be this kind of Optimist


LOG BOOK

Sign In and tell Us 

what you want to 

see on this web.

things that you won't see at ksoptimist.org

First Quarter Meeting

10/17/2020

Governor Gary McVey started on time and ended early. What a refreshing idea!

Past Governor Kris Kerkes gave an excellent presentation on Leadership and the new Leadership Management System of Optimist International.

Past Governor Dale Fox discussed the Optimist International Foundation 50th anniversary year and the change to Dime-A-Day to $50 this year (only?).

Governor-Elect Jeff Bachman told us about the Salina nominee to Last year's Bob Cutter Award. Immediate Past Governor Rod Obermeier presented the plaque to the winner.  She had a few words and then pictures were taken.

The Friday night "corn hole" contest was continued during a lull in the meeting.  The winner who led all the way was our Governor Gary McVey.

The special project was for the Salina Food Bank. The group stacked the donated food items into a castle for show.