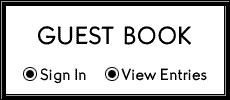 This page was last updated on: August 17, 2021
Don't be this kind of Optimist


LOG BOOK

Sign In and tell Us 

what you want to 

see on this web.

things that you won't see at ksoptimist.org

Kansas District Convention

NEWS

August 13-15, 2021

Holiday Inn @ Kellogg & Rock

FRIDAY NIGHT SOCIAL & RUTH NELSON CHILDHOOD CANCER WALK

Join us for social, picnic, and walk at All Star Adventures

1010 Webb Rd. – Wichita, Ks. 67206

Friday, August 13th – 6:00 P.M.

All Star's own In-House Catering. They have a magnificent outdoor covered pavilion, with seating for up to 800 people at once.

May include Unlimited usage of Go-Karts, Bumper Boats, Miniature Golf, Amusement Rides and 

Bumper Cars. Height requirements apply. 

A SPECIAL OPPORTUNITY TO SUPPORT:

Beyond the opportunity to spend quality time with Optimist friends, is the opportunity o participate 

in the Cancer Walk,initiated in 2007! The goal is to invite clubs to bring donations to support the 

Kansas District Initiative for supporting our 3 Childhood Cancer Camps. Camp Quality, Kansas; Camp Quality Greater K.C. Area, and Camp Hope of the Heartland in Great Bend. 

Over the past 12 years, the district through the Childhood Cancer Golf Tournament, Club and Personal Donations has raised over 228,324 for Childhood Cancer support in Kansas! That number does not include direct donations to the Optimist International Foundation for Childhood Support for the Johns Hopkins Hospital in Baltimore. 

Challenge your club members at a meeting before the convention to pull out their wallets, empty the 

change from their pockets, and make a donation for the Cancer Walk, for fun have them select a date 

before the 12th and walk for 10 minutes – at home, in the park, etc. and count the steps and give a 

penny a step. Send to me by the 12th with a picture, check & tell me what you did. 

Send your checks, made payable to Optimist International Foundation – MEMO: Ks. Childhood Cancer 

Campaign Fund (Ks CCCampaign Fund). Send to Ruth Nelson – 15572 S. Blackfoot St. – Olathe, Ks. 

66062 - for tracking of donations – and they will be forwarded to OI Foundation for deposit in the 

Fund. KANSAS OPTIMISTS MAKING A DIFFERENCE IN THE LIVES OF A CHILD WITH CANCER!

            OPTIMIST INTERNATIONAL FOUNDATION NEWS

Fellow Kansas Optimists,

  I would like to share some GREAT news from our Kansas District Optimist Convention that was held in Wichita on August 13, 14, and 15. Our guest for the weekend was Jan Ord Graves, the president of our Optimist International Foundation. I would like to share some information that was presented at the convention, and possible ways that you could assist our district team to achieve some goals for our GREAT DISTRICT.

  The Foundation Report: (as of 7/31/2021)

  We have 166 Dime-A-Day members – this ranks us 2nd of all of the Districts in Optimist International. Colorado/Wyoming is 1st at 173. So, you can see that we are close to having the most Dime-A-Day members in all of O.I. My guess is that we would need another 35 to 40 members over the next 6 weeks to achieve #1 for the year. Please encourage your members to consider this for our district. It is $50.00 – make the check out to Optimist International Foundation and write Dime-A-Day in the memo section. You can copy the form from the O.I. Website, and send it in, or you can mail it to me at:

 Dale E. Fox

 1734 S. Maple St.

 Ottawa, Ks. 66067, and I will fill out the form and send it in. 

  THREE KANSAS CLUBS RECOGNIZED AS CLUBS OF DISTINCTION: Yes, 3 of our clubs have achieved 50% of their members are Dime-A-Day members of our Foundation. They are:

  DERBY OPTIMIST – Lance Kellenbarger (CFR)

  OLATHE NOON – Kris Kirkes (CFR)

  WICHITA NORTH – Chuck Mansfield (CFR)

We have several clubs that are really close to the 50% mark. Junction City and Shawnee Mission-Valley View need 1 more member to become Clubs of Distinction. Other clubs needing less that 10 are: Franklin County (6), and Merriam (3). I would be excited to recognize 3 or 4 more clubs at our fall conference in Mulvane.  

  Another goal for our Dime-A-Day program is to have at least 50% of our clubs have a Dime-A-Day member. Currently, 15 of our 39 clubs, (38%), have had at least 1 member of the club contribute to the Dime-A-Day program. To reach our goal, we will need 5 more clubs to have at least 1 member join.  

  While the Dime-A-Day program is for members, we also have a club level of giving to The Foundation. There is a $365 patch for your banner if you would like to contribute a dollar a day. We only have 3 clubs that have given any non-restricted funds to The Foundation. Those clubs are Lawrence Breakfast, Topeka, and Shawnee Mission – Valley View. So, I ask you to please take this matter up with your club. Certainly, if the $365 fits for your club, that would be great. However, ANY amount that you contribute would be GREAT - $10, $50, or

$75. At the convention we picked up checks from Derby Optimist, Olathe Noon Optimist, and Merriam Optimist. Thus, we now have 6 clubs out of 39 that have made a contribution.

Please consider this option – I have no specific request for your contribution – make it as large or as small as you would like. I do believe that we should have 50% of our clubs also supporting The Foundation.

  WE CAN DO THIS!!!!! WE HAVE 6 WEEKS AND WE HAVE OUTSTANDING MEMBERS AND CLUBS ALL OVER OUR GREAT STATE. LET'S FINISH THIS OPTIMIST YEAR STRONG, AND DEMONSTRATE TO ALL OPTIMISTS WHAT KANSAS OPTIMISTS CAN ACCOMPLISH.

  Dale E. Fox

Kansas District Foundation  

Look for the newest Governor's pin with it's message and theme!